About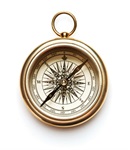 The CECL Resource Center is a one-stop resource for smaller financial institutions as they prepare for the changes associated with the Current Expected Credit Losses (CECL) method. The implementation of the Financial Accounting Standards Board's (FASB) release of Accounting Standards Update (ASU) 2016-13, Financial Instruments—Credit Losses (Topic 326), will impact the way financial institutions estimate and provide for credit losses. To assist with these changes, the CECL Resource Center provides quick and easy access to the latest CECL news and developments, as well as supervisory guidance and links to "Ask the Regulators" webinars.
The "Implementation" section of the CECL Resource Center provides a historical perspective on "Why CECL" was developed, provides foundational information, gives users updated information on the implementation timeline and other areas to consider for the transition and implementation of the new standard. The "Methodology" page provides a high-level view of a few of the methodologies available for CECL and an Ask the Regulators example workbook.The "Resources" section offers a range of relevant and timely information, including links to webinars, tools, news, supervisory guidance, and research and analysis.
Content of the CECL Resource Center will be updated frequently. Questions about CECL and feedback on the CECL Resource Center can be sent to cecl@stls.frb.org.